Drum Group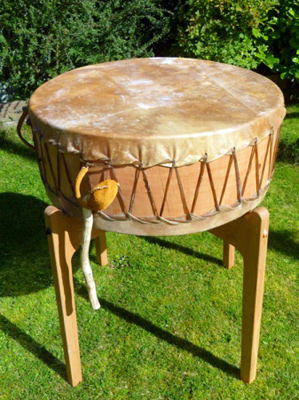 This drum group is starting in early 2016. Dates are now on events page .
This drum group will be held outside , so anyone thinking of attending will need to bring very warm clothing, and footwear for walking on uneven ground. A coat and a torch will also be needed as the evenings are now dark , and possibly cold and wet.
We will create a safe space together , under a canopy , using the sacred directions. We can then drum journey together for our individual healing intention . After we ,have possibly, shared our experience we will then have time for a heart beat meditation for sending energy to people and places under stress.Of course we will all close the circle together before going on our way.
Cost will be posted with time date and directions.